About Us
---
Innovizo is a boutique consulting firm specializing in business transformation through data science and software development. We are a company of experienced software engineers, data scientists, strategists, and designers with expertise in data-driven product development and experimentation. We work in holistic teams trained in strategic and agile approaches: whether you're using your data to understand your customers or build new go-to-market offerings, we help you align each project with your business objectives. We help our clients be successful by taking the vast amounts of data they collect and transform that data into information and insight.  We can help you consolidate and organize the massive amounts of structured and unstructured data at your disposal into a meaningful understanding of where your organization is, what it needs to prosper, and how it can get there.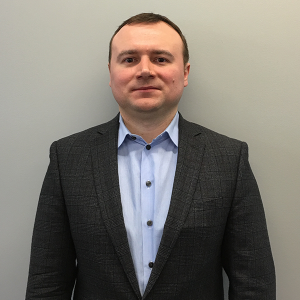 Andrew Tsintsiruk
Co-Founder, Managing Partner
Andrew is Managing Partner and a co-founder of Innovizo. His management consulting and business development experience spans across several sectors, including international trade, finance, data analytics and technology. Andrew previously worked as Managing Director at Global Trade Strategies LLC where has advised private- and public-sector clients, ranging in size from Fortune 500 companies to entrepreneurial startups, on business strategy, international trade and commerce. Andrew also served as Director of Government Relations at the U.S.-Ukraine Business Council, where he developed programs and policy relating to U.S. trade and investment in Ukraine and Eastern European emerging markets. He graduated with MA in Political Philosophy and studied in the MA program of International Trade and Commerce at Boston College.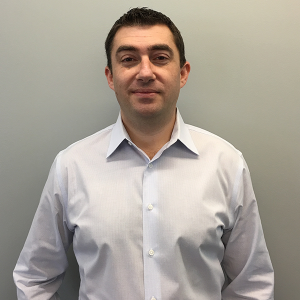 Gary Lipsky
Co-Founder, Managing Partner
As Innovizo's managing partner and co-founder, Gary helps clients understand how data, analytics, and technology can transform their business. Gary brings over 16 years of experience as a business consultant and IT executive working with leading global organizations, public agencies, and emerging startups. As a management consultant, Gary has helped organizations develop growth strategies, analyze business operations, and improve business processes. As a CTO, he has helped align business and technology goals, recruited and managed technical teams, and optimized service delivery to ensure a high level of ongoing support. He has worked with dozens of clients to understand their business challenges and develop innovative solutions to scale operations, increase efficiency, and accelerate growth. Gary holds a BS in Finance from the University of Maryland and an MBA from The George Washington University.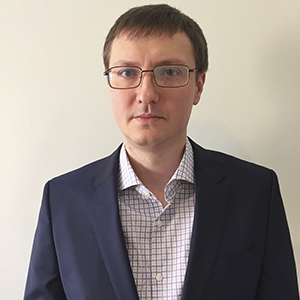 Leo Sukharnikov
Chief Technology Officer - Lead Data Scientist
Leo is a Chief Technology Officer of Innovizo and its in-house expert on data science. His 10 years of experience in fields of machine learning, full stack software development and project management helps the company to enhance its use of machine learning algorithms. Leo served as R&D specialist, software developer, senior web software developer in the companies and government agencies of various sizes, including as senior web software developer at Amazon AWS, and working with big data at Oak Ridge National Lab and University of Maryland. Leo holds a PhD in Bioinformatics from the University of Oklahoma.
On-demand access to top data science and technology talent
---
Our expert consultants can help your organization reduce time to insight and speed to market
Focus on delivering the highest quality work at competitive prices
---
Our team is committed to create the most value for our clients. We utilize Scrum and Agile methodologies and project management techniques to implement projects on budget, on time, and with professional results
Small integrated teams that are nimble and responsive to solving client problems
---
Our clients are our top priority. We are able to listen and quickly respond to changing client needs. We serve as a trusted partner through close communication and collaboration with our client teams
Proven Business and Technology Expertise
---
Our consultants have cross industry strategy consulting expertise working with Fortune 500 companies, startups, and leading organizations
Local provider with global capabilities
---
Proximity to our clients allows us to promptly respond to changing client needs. Our global team allows us to complete projects of any complexity wherever our clients business takes us
Transparent communications
---
We aim to build close relationships with our client teams based on openness, integrity, and transparency. We ask questions, listen intently, and take the time to get to know our clients. Our combination of business and technology expertise allows us to effectively communicate on all levels ensuring that our teams are on the same page
Our Name: What does it mean?
"Inno" stands for innovation, which in our business often means new ideas, more effective processes, and better solutions. Through our customer-centric and solution-driven approach, we help clients leverage technology and data analytics to best accomplish their business goals.
"Vizo" stands for vision, where we help clients reimagine the possible aligning strategy and goals to realize value through data analytics, software development, or technology outsourcing.